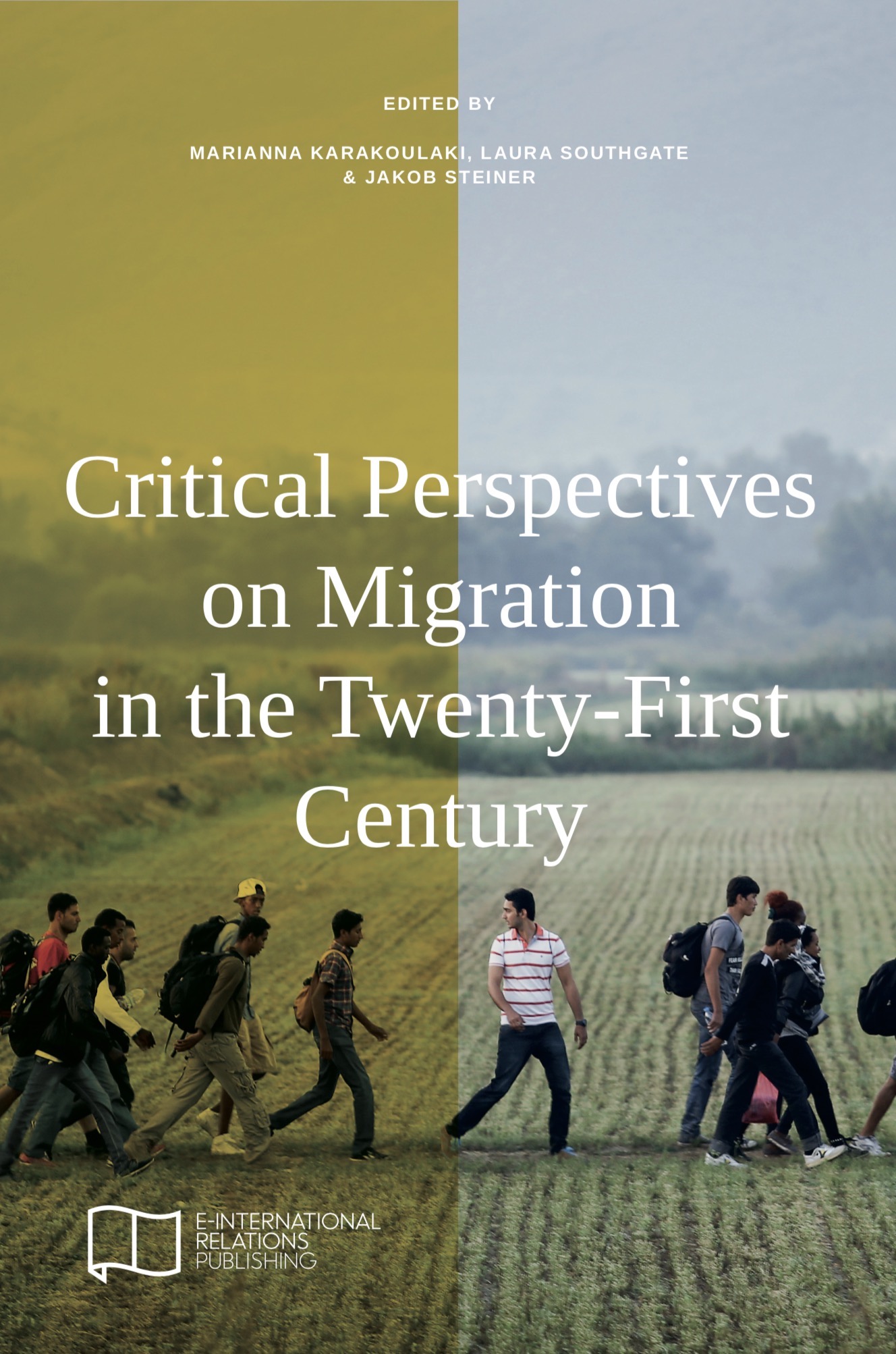 Marianna Karakoulaki, Laura Southgate and Jakob Steiner, eds. (2018) Critical Perspectives on Migration in the Twenty-First Century, E-International Relations Publishing,
Thousands of people risk their lives daily by crossing borders in search of a better life. During 2015, over one million of these people arrived in Europe. Images of refugees in distress became headline news in what was considered to be the worst humanitarian crisis in Europe since 1945. This book provides a critical overview of recent migration flows and offers answers as to why people flee, what happens during their flight and investigates the various responses to mass migratory movements. Divided in two parts, the book addresses long-running academic, policy and domestic debates, drawing on case studies of migration in Europe, the Middle East and the Asia-Pacific. Coming from a variety of different fields, the contributors provide an interdisciplinary approach and open the discussion on the reasons why migration should be examined critically.
Kamel Doraï has contributed with a chapter entitled : Conflict and Migration in the Middle East: Syrian Refugees in Jordan and Lebanon.
Free pdf of the whole book can be downloaded here
The chapter is also available on HAL-SHS
---